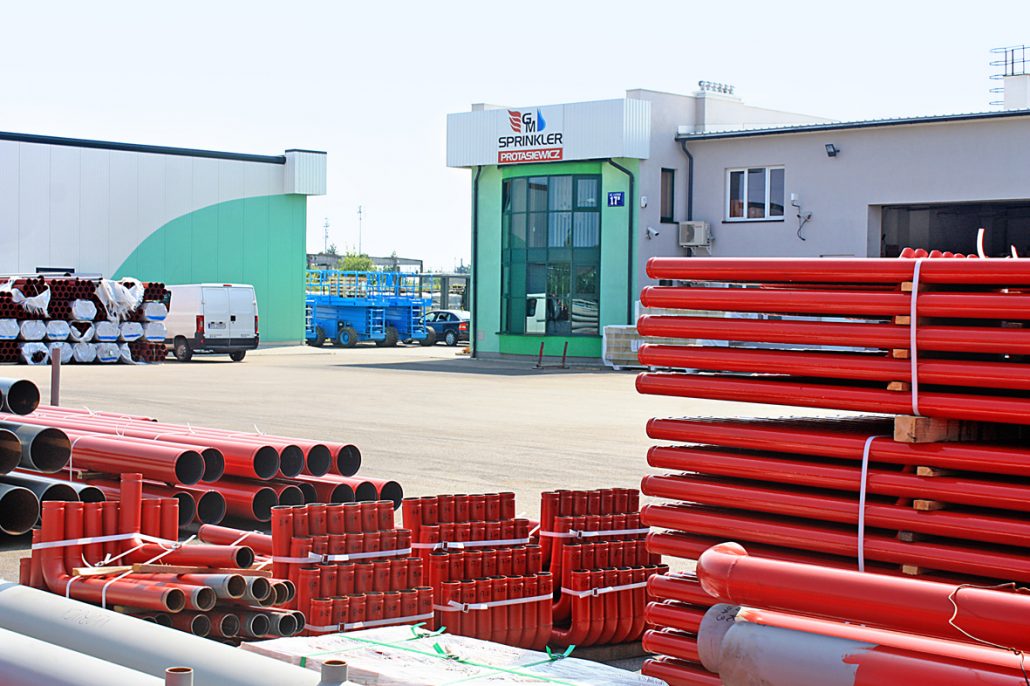 Modern production facility
Owned by a professional, fully automated production plant located in Suwałki, it allows for the production of a prefabricated pipe element to be assembled in the facility.
GM Sprinkler has over 16 years of tradition and brand building in Poland and Central Europe.
The GM SPRINKLER company was established as a continuation of many years of experience of PROBST companies in Germany until 1990 and PROTASIEWICZ in Poland since 1999. It was established as a family business in May 2005, basing its activity on water sprinkler systems. Since 2009, it has been the sole distributor of FIKE gas extinguishing systems in Poland, and since 2011 also SEVO Europe. In 2011, we established cooperation in the field of Danfoss-Semco high-pressure water mist, becoming a distributor of this system in Poland.
We have implemented the ISO 9001: 2015 management system, as well as the quality assurance system in accordance with the Pressure Equipment Directive 97/23 / EC, confirmed by certificates issued by TÜV. The high standard of the services provided is confirmed by membership in the NFPA. The headquarters and the technical and design office are located in Warsaw at ul. Przydrożna 1. Our professional, fully automated production plant located in Suwałki allows us to make a prefabricated pipe element necessary for quick assembly of installations on the site.